---
"Music is the only universal language"
---
2023.01.23 - Balatonica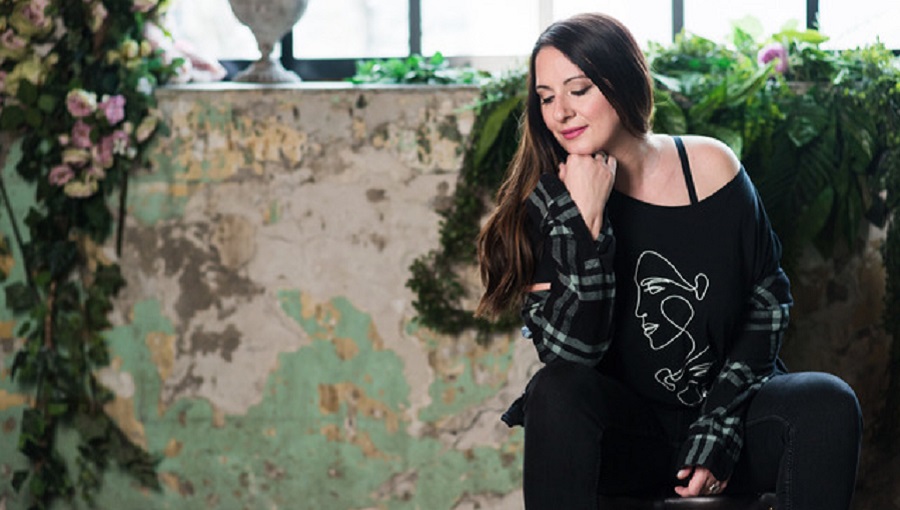 Our favourite artist at Balatonica Radio, Marga Sol is an internationally renowned music producer and DJ, founder and CEO of record labels, and the Queen of Chillout. In the last 18 years, she has released more than 18 albums, with the latest one, Colorize coming out last November. To our delight, she opened up about her creative process, career choices, and music preferences with captivating charm.
Your latest album Colorize was released on November 25th. What does the name of the album refer to? Is it a message to your fans?
People know me for my specific Chillout Lounge but also Soulful Deep House sound. This album is a typical progression of the Marga Sol sound from Chillout relaxing music to Organic Deep House, my spirit presented through a spectrum of many colors and sounds. This is exactly what the new album represents: the colorful essence of my existence, which I hope I will be able to convey to the listeners.
The first track is a chillout song with fantastic vibes, called Marbella Sunrise, which radiates the feeling of a morning walk on the beach of the picturesque Spanish city. Did your personal experience inspire you to write the song or did you just have this sort of feeling in the studio?
All my music is inspired by my own life experiences. Marbella Sunrise is a song that I created right after my return from the beautiful Marbella, it was a beautiful morning sunny walk along the beach, after a spring shower, with the earthy smell of Mediterranean flowers after the rain, and the soothing sounds of the sea waves... you don't forget such an experience. I had to instantly transform it into this musical story.
You sing yourself in 'Do your thing'. This is not the first time. When you start to compose music, what makes you decide that you (and not someone else) will sing in it?
Yes, I sing my songs. Sometimes I have a melody and words running through my head, and sometimes it's just a musical experience. Most of the time, I create songs with vocals first on my piano, then I make the whole arrangement, write the lyrics, record the vocals and create the whole song until the final master.
You are one of the few performers who, in addition to the music, write your own lyrics. What comes first: the music or the lyrics? Also, where does all this creativity come from?
The music definitely comes first. I make up the melody in gibberish English until I come up with the actual lyrics that I feel for that melody and feeling.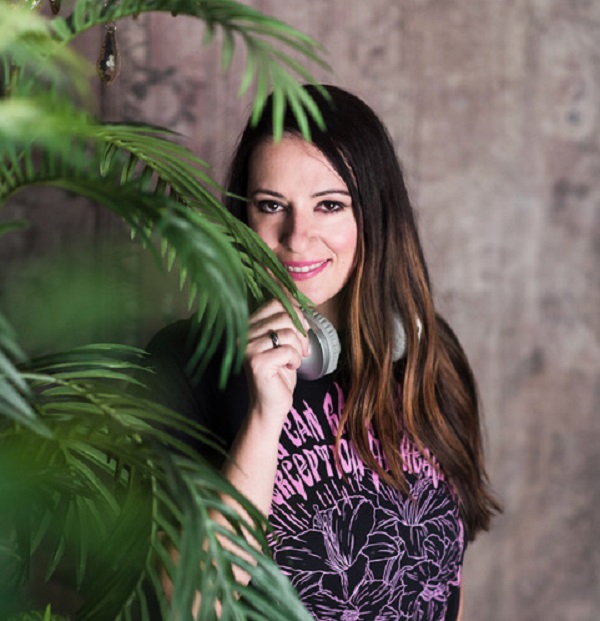 Deep house music is a nice surprise on the album. Is this a new direction or have you written songs like this before? Maybe with the rise of your DJ career, you came to the decision to write more house music?
Yes, I've been DJing and performing since 2005, and I've always loved the House sound. House music awakens something different in me, the zest for life, I feel the blood running through my veins, the House beat lifts me above the ground. You could say that the DJ career made me listen to electronic music, but it's mutual. I became a DJ because I love that music too. I always make Deep House music too but it varies from softer to harder. It depends on how I feel at the time of creation. Those who know me better are totally aware about my double (I would rather say full) existence, they recognize it through the colors of my music.
Darles Flow's name also appears with the more uptempo house music tracks. How do you share the work with him? Which aspects of the music is he responsible for?
With Darles Flow we have a wonderful connection when it comes to creating music together. It's always interesting, fun. We complement each other very easily, because he is more dedicated to the beat section and I to the music part. We end up mixing in our parts of the track until we come to an agreement together that this is what we wanted to create together.
Now we mentioned your DJ career, do you continue doing your sessions after the summer? Or do you prefer to work in the studio on new music?
After a busy but exciting summer and many performances, I prefer to devote myself more to my music, new projects, collaborations, label work, compilations, releases, radio shows... That's why I love creating Chillout music, after all the performances through House Music, Tech-House, Afro-Deep and Melodic Techno fusions and beats, I need my inner balance...
What are your plans for next spring/summer? Do you have scheduled plans for something like a DJ residency in the summer?
Apart from occasional performances here and there, on January 28 I have a performance at a big festival in Serbia "South Dance Festival", and immediately after that my 2-month residency starts in the world-famous Buddha Bar chain, namely "Siddhartha by Buddha Bar" in Muscat, Oman (DJ Resident for February and March 2023). Following my residency in Muscat, Oman, I move for a few months to Mallorca, Ibiza, as well as throughout Spain. Several festivals across Europe including Hungary will follow, and whatever else life brings in the meantime is welcome.
Many people are looking forward to seeing you return to Hungary to relive the unique Marga Sol experience they could enjoy at your 2022 summer parties. Are you planning to visit us again in the summer of 2023?
Of course, I would not miss my wonderful experience with the Hungarian audience, I have a wonderful connection with the people in Hungary at all my performances. I can't wait to come again this summer to play and dance together!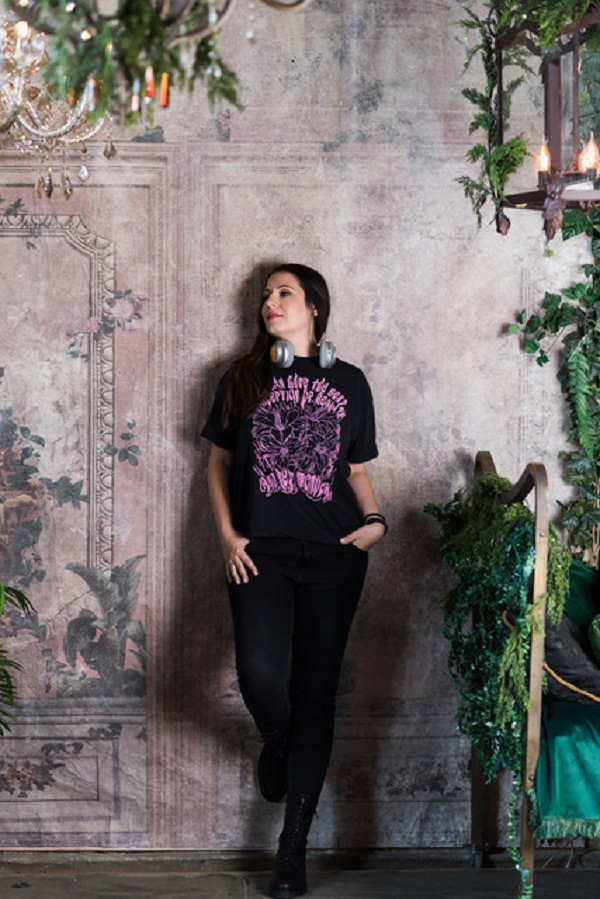 How busy was the Holiday Season for you? Besides your many shows, when did you have time for your family and relaxation?
Summer is the busiest period of the year for me, with many performances, trips and current work. I always try to balance work, family and friends. I chose this path, that's why I didn't sign with huge agencies and publishers who would buy my precious time, put me in a suitcase and send me where they think they will make more money off my back and work. I consciously chose a slower but happier path through my career, so that I could be with my child, my family and have time to create... I choose where and when to perform, travel, collect a million different experiences, meet many interesting people and I fill my soul with happiness. Because the greatest value of life comes from my musical creations and performances, from my freedom of existence.
When you get tired and exhausted, do you find yourself listening to Chillout music? How should we imagine your music listening habits? Is there something constantly playing in the background while you're driving, or at home, or do you need some silence to get inspired?
I always relax with Chillout music. It can be Jazz, Chillout and Lounge music, Chill House or Soulful. I even fall asleep with meditative ambient music. I have playlists that I create on Spotify with music that I like, to relax and unwind, including my own and from artists from my label M-Sol Records. I literally live, work and breathe through music every day.
We said it several times at Balatonica that you are considered the greatest female chillout composer of our time. We have experienced that you tend to be more reserved about this. We also know that the music industry is far from being as nice and simple as we might think from the outside. However, we believe what is right must be said. How do you feel about this title?
Thank you. Yes, many people call me "The Queen of Chillout" - of course I like that nickname :) But I'm not a person who likes to brag a lot, to talk about myself, so I do it through my music. Yes, although everything seems to be sea, sun, beach and parties on the outside, not everything is so bright in the background. People look at the cover of the book, but the book also contains many difficult stories, obstructions, and problems that I and many other artists encounter, but the positive experiences and feedback from the listeners are what motivate us to move forward, to create, and continue with our work, to make them happy through our creations and performances. Music unites us all by erasing all fictitious boundaries of individuality. It is the only universal language!

KAPCSOLÓDÓ
>> NYÁRBÚCSÚZTATÓ BULI MARGA SOLLAL
>> IBIZA NAGYÁGYÚJA ISMÉT A BALATONNÁL ZENÉL